Bigmanolo is a Spanish musician, model, actor and influencer who lives in Madrid. His Fantasy Guitar project starts in 2020 as an online course where he teaches how to play the guitar from an effective but unusual perspective.
He created a fantasy world with characters tailored to each part of the content of his classes. His classes aim to be enjoyable, very easygoing and with a touch of comedy that makes the lessons and study much more fun and effective.
Our project has been to take all those ideas and create the fictional world that Manolo imagined for his classes, pictures, icons, animation and all kinds of graphic resources to match the imagery and make teaching more enjoyable.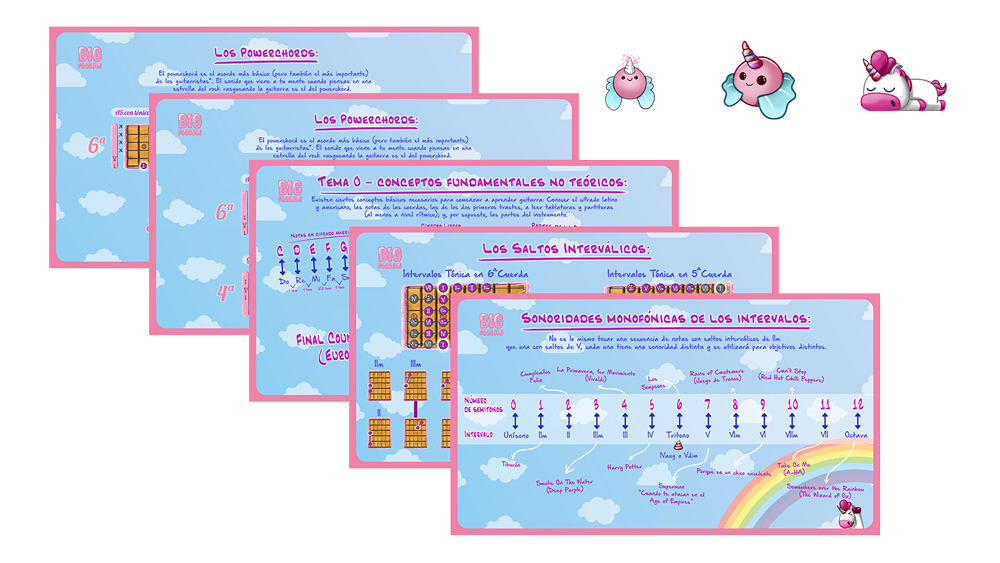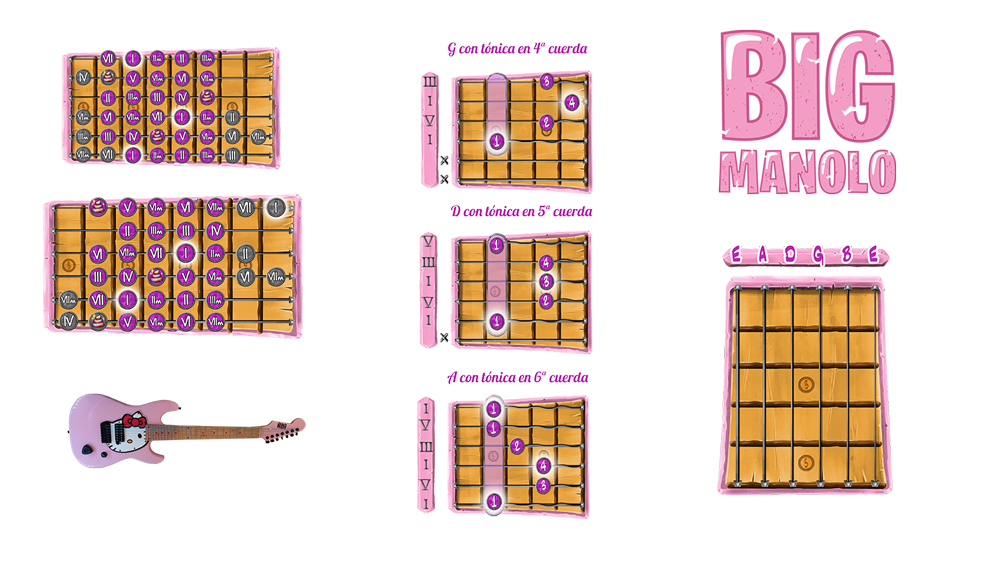 Magic and Music, the art of teaching
All the plates and iconography have been carefully carried out with the same style, together with the artist Lugarii we have created a wonderful world in which it facilitates the teaching and learning of the necessary lessons to learn to play the guitar.